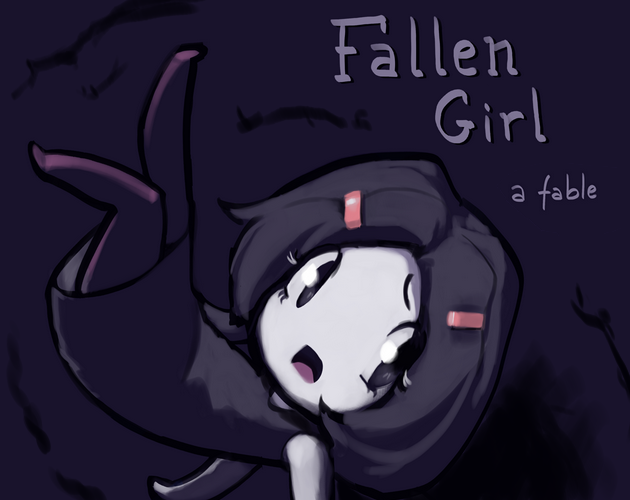 Fallen Girl
Fallen Girl - PostJam Game Version Now Playable
---
Merry Christmas everyone!
I'm glad to say I have a small present to deliver today! It is the postjam version of Fallen Girl, my Ludum Dare 43 compo game.
The game has received a well deserved gameplay revamp. Now it is closer to a complete game, with a start, a rather meaty gameplay section and even multiple endings. I'm really happy of how it turned out, or that it turned out at all, since last month has been a really strange month overall. What a way to end 2018!

Anyway, there is a quick list of things that you can expect from the game now:
challenging platforming gameplay, simple in the mechanics but demanding in the execution
a dark fable-like story that will give purpose to the game
multiple strategic choices to be made during gameplay to keep your life above zero until the end and to allow replayability
5 atmospheric synth tracks in total
And (some) more. Check out the GIF screenshots to see if it is for you. Be sure to check it out if it is.

I'll link it here: Fallen Girl

I really wanted to make a platforming game that I would like to replay from time to time, and I think I was able to. And now you have a chance to give it a try too. I'm really happy to share it with you all, and I hope it will give you even just a small fraction of the fun it was for me to make and replay.

Happy holidays and merry Christimas again!
Andrea (fullmontis)

Files
fallengirl.zip
Play in browser
Dec 25, 2018