The Pit
Comments
Log in with itch.io to leave a comment.
i'm not sure if this is a bug but you move left and right at a snails pace
I decided to play this again after some time, cuz why not and...
I GOT TO THE ENDING WITH 00.00.1 SECONDS LEFT
The image below contains spoilers
If you don't want spoilers don't click in the "view rest" thingy
Okay?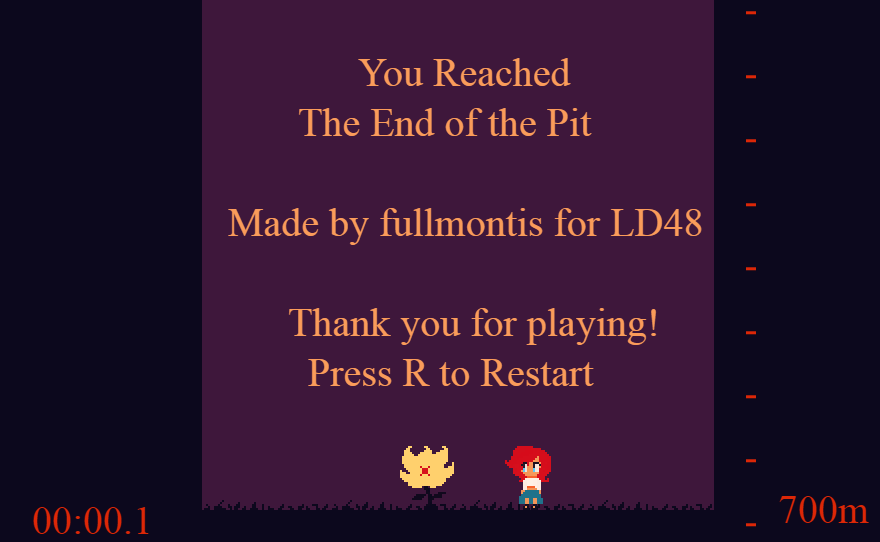 Really fun and addicting, I love it!