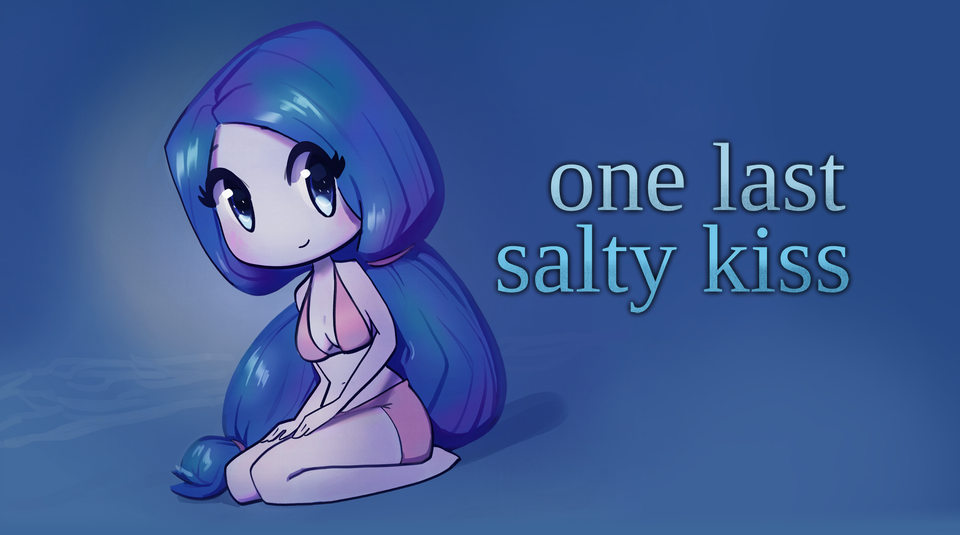 One Last Salty Kiss
V1.3.0 - Spanish Translation
---
I'm glad to annouce that a spanish translation is now available for One Last Salty Kiss! All the credit goes to José Til Tudela who worked hard to give an excellent translation of the complete visual novel.
With this version there are also a few fixes to the Italian translation of the game and some minor graphical update.


Files
OneLastSaltyKiss-1.3.0-mac.zip
59 MB
Aug 23, 2019
OneLastSaltyKiss-1.3.0-pc.zip
75 MB
Aug 23, 2019
Comments
Log in with itch.io to leave a comment.
Correction: the name of the translator is José Jil Tudela, I am very sorry for the mistake.
Hey, glad to see that your game is getting avaliable to different people. I can give you a person who made a good russian translation of your game (maybe it can be useful). What do you think?
It would be great actually, if you could contact him. I'd love to add it to the game

Unfortunately, I don't know him in person and he is not online for a week. But I can give you files of the game because they are in the open access.
https://yadi.sk/d/6Q-0nCjRb6wliQ

Here you are. Don't be afraid, it's a reliable source, I downloaded the game and played it without problems. To download it you just should to press white "Скачать" button. It can be useful if you can find the files of translation. Hope I helped you :)
Thank you for the files glebchicc, but I don't want to add them to the game without the consent of the translator, since that is his work after all.
If you have any way of contacting him I can ask him directly, that would be extremely helpful. I've been to the website with the translation but I know no russian so I don't know how I could contact him directly.


So I wrote him that you want to add his translation to your game. But you have to wait, because (as I have already said) he is not online for a week already. I wrote him your email so he can contact you. But I really don't know when he will be online. I will reply you here one more time when translator will reply to me :)
Thank you so much, you're amazing :D

So he answered me, wait a message on Twitter, Instagram or your email (I don't know how he is going to contact with you).