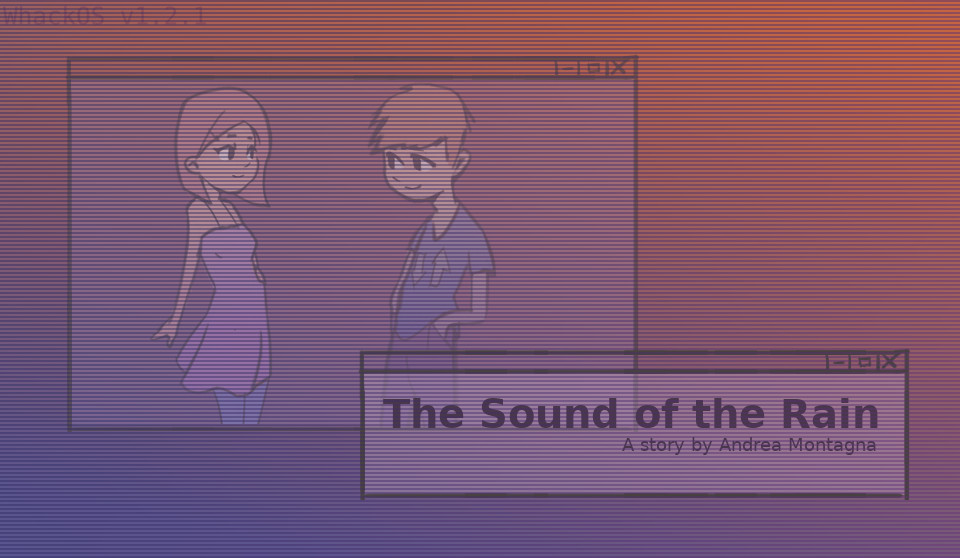 The Sound of the Rain
New Release! The Sound of the Rain [NaNoRenO18]
---
Happy Easter everyone!
I was finally ableto finish The Sound of the Rain, my entry for the NaNoRenO 18. I always wanted to enter this jam but for one reason or another I was never able to complete anything.

Not this time! The game is more like a short story, and it is quite simple in the spirit and execution, considering the 3300 word mark, but I enjoyed the story and the characters and hopefully you will do the same.
What is the story about? Two teenagers find a mysterious CD in an old store and explore it to understand how it came into being. It started more as a reflection on gamedev as a micro indie, and it evolved into something else, while still keeping some of the spirit (I hope).
This is all. I invite you to try it (it is not a huge time investment), and I hope you will like it. If you do, or if you find any improvement to be made, be sure to comment! I'm always happy to receive feedback.
That is all. I'm tired to the point of collapse. Have a nice Easter and good night!

Files
TheSoundoftheRain-1.0-pc.zip
32 MB
Mar 31, 2018
TheSoundoftheRain-1.0-mac.zip
16 MB
Mar 31, 2018
TheSoundoftheRain-1.0-linux.tar.bz2
22 MB
Mar 31, 2018
Get The Sound of the Rain